Hampton Roads, VA
Assembly Specialist
Kick Start Your Career Today
FREE
IN PERSON
Our free 4-week program offers you the opportunity to learn all you need to be successful as an Assembly Specialist – from the technical knowledge to the soft skills that will help you achieve your potential.
This program is part of our Training Accelerator programs. Learn more about the admissions process and support benefits here.
Schedule
3 Weeks
Monday-Friday, 9AM-5PM
Presented in partnership with
What does an Assembly Specialist Do?
An Assembly Specialists performs basic assembly tasks to build products in a high volume manufacturing environment. As an Assembly Specialist, you review machine operation instructions in order to operate assembly line robots and machinery. You conduct quick visual and tactile quality checks on assembly materials and work completed by teammates upstream, and communicate issues with machine malfunction to supervisors and engineers.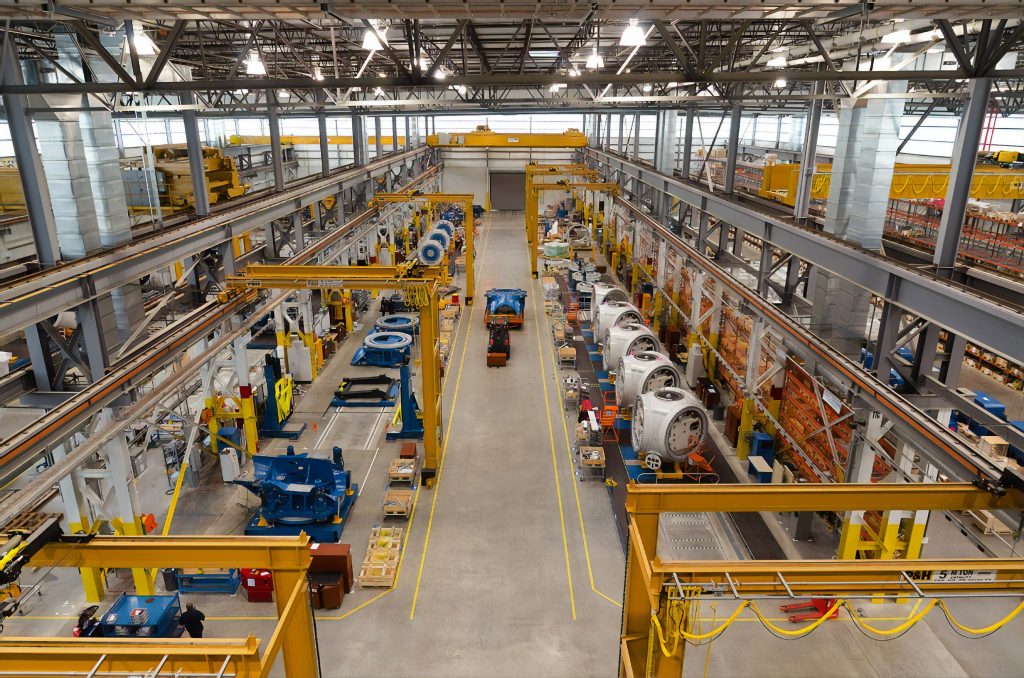 Is this program right for you?
Are you comfortable with manual work?
Are you interested in skilled work in an industrial setting?
Are you comfortable with structured schedules?
If you answered 'yes' to any of these questions, this program is designed for you.
Program Opportunities
Have the opportunity to interview with two of our employer partners during our program


Skills You'll Earn
In every job, there are key skills that will help you be successful. We'll help you learn how to:
What You'll Learn
Technical Skills
After this program, you will be able to:
Demonstrate professionalism by arriving on time every day and proactively communicating with supervisors if there is a schedule conflict.
Perform repetitive assembly tasks perfectly over an extended period of time.
Ensure quality by conducting frequent quality checks on materials and products using company criteria.
Explain the physical and mental challenges faced by assemblers and create a personal plan to effectively overcome those challenges and produce high quality work.
Define a personal career in manufacturing.
How You'll Learn the Material
Classroom
Learners will participate in hands-on learning and mock assembly lines. Sessions mimic working conditions in the factories and workstations. In this class, there are no written exams.
Role Plays
Apply your understanding of these new topics by doing, but don't worry, you'll have access to instructors and teaching assistants if/when you need guidance.
Dexterity Drills
Learners will rotate through practice of various dexterity drills: Grooved Pegboard Test, Purdue Pegboard Placing Assessment, and the Minnesota Dexterity Test.
Simulations
Learners will work in assembly line teams to read instructions, assemble a given unit, and meet quotas while also conducting quality checks.
Instructional Day at a Glance
Schedule Overview
Morning activities:
Arrive for class at TCC Skilled Trades Facility
Check-in with instructors before heading to mock assembly line
Morning activities are dedicated to running scenarios on the line. You will learn to assemble a gearbox provided by one of our employer partners, including handling precise measurement tools. The instructor will walk through different situations, from faulty parts found in material to difficulty in reading instructions.
Break for lunch
Afternoon activities:
Attend Mentorship sessions
Participate in Reflection sessions
Afternoon activities are dedicated to mentorship sessions where current employees from Stihl will come to class and share their path, experiences, and tips on how to succeed on the shop floor. The day closes with a reflection session where you will work with the instructor and mentor on developing a career plan for the next 2 years.